Networking, integration of services along the treatment plans for patients,
interdisciplinary and cross-sectoral cooperation are challenges that  characterize the discussion in health care.
The mission of Health Care Bayern e.V. is to accelerate this networking and cross-sectoral cooperation and especially to institutionalize it.
For this reason, working groups were set up to handle under the direction of renowned experts from Bavaria with the issues of:
Prevention,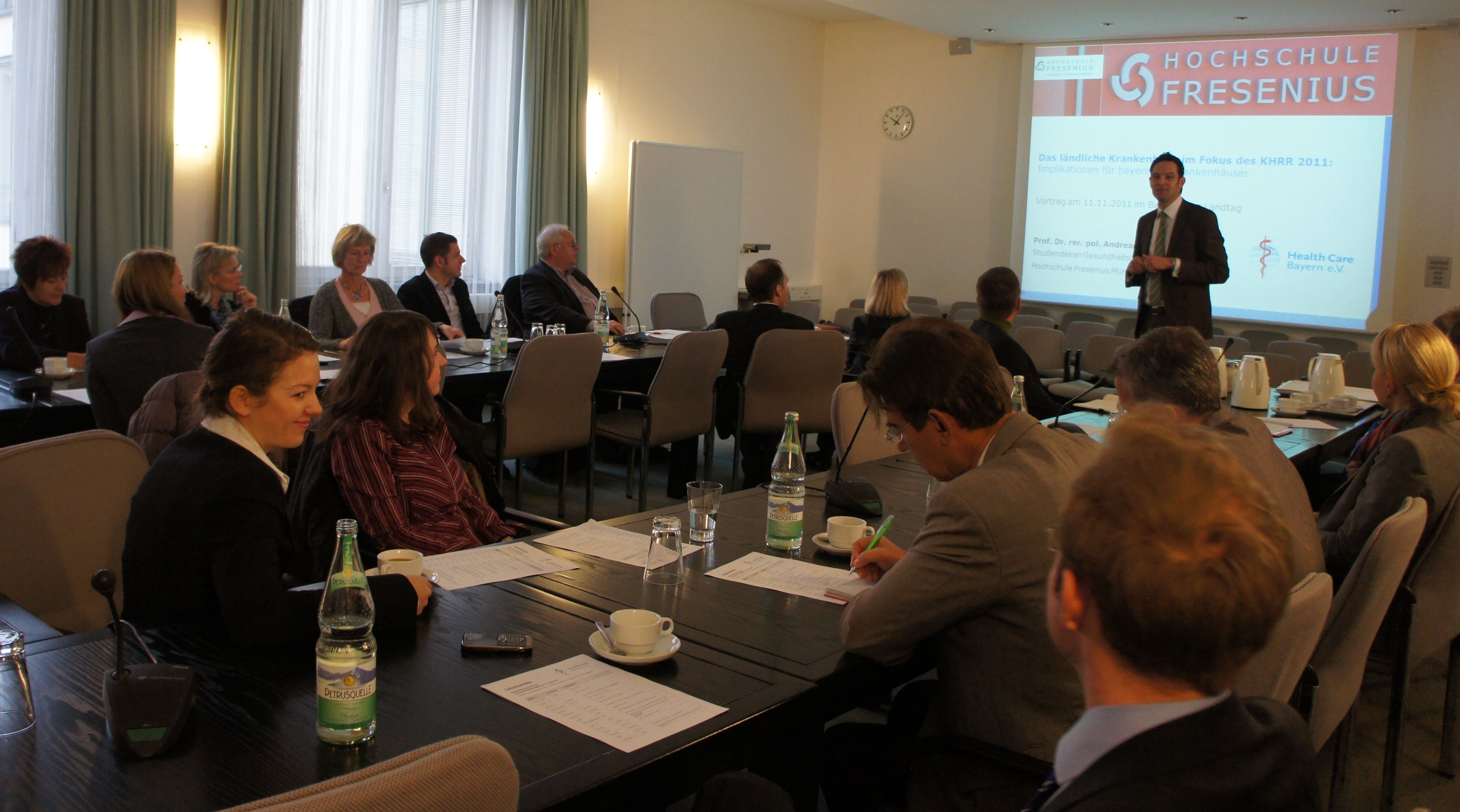 Europe / International,
Telemedicine / Home Care,
Health Communication,
Integrated and Coordinated Care,
Regional Health Care,
Hospital Development,
Medical and Occupational Rehabilitation
and Care / Nursing.
The heads of the working groups are also a driver of new topics and solution findings.